Facebook Messager 286.0 for iPhone is the free chat application on Facebook. When downloading this app to your phone, you can send messages and make high-quality video calls with your friends anywhere around the world without any fee. This is a useful tool that makes the contact become easier.

Some specialty of Facebook Messager for iPhone
It works independently as a free cross-platform communication software. But you have to log on to Facebook when using it.
Thanks to this app, you can connect in the way you want, this app support text messaging, photos sharing, video chat, sending attachments, location sharing… you can do everything you want in your own way.
Besides that, after a hard-working day, this app also supports you a lot for entertainment. You can play games and compete with your friends right on Messager iOS. Moreover, you also can compare the scores or view the leaderboard…
You also can express your style with the emojis, stickers, and GIFs… You even can add the effect to the video call. With these things, you look so cute.
This app also allows you to take pictures and videos with fun art, and many beautiful effects. These photos can be saved on your phone, send to your friends, or posted in your day item. This will help your friend can follow up with you easily.
You also can chat in a group throughout this app and make a high-quality group video call. You also can adjust it with the nicknames, colors…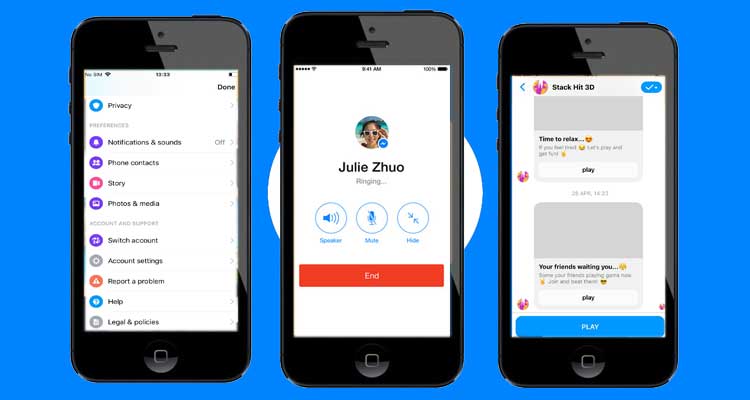 Facebook Messager for iPhone is really an interesting app that you should use. It can help the users send messages very quickly right on their mobile phone without the need of mobile network providers. If you want to find a free app that can help you to make a connection with others easily, this app is the best choice for you. So please download it and try.