Amazon Music is an online music service for the iPhone 7/8/10 developed similar to today's music players. This app has a simple interface and the ability to quickly sync through Amazon's data store. In addition, also integrating some other quite useful tools and features. This is a wonderful app that can meet your music listening needs and is an indispensable application for iOS users.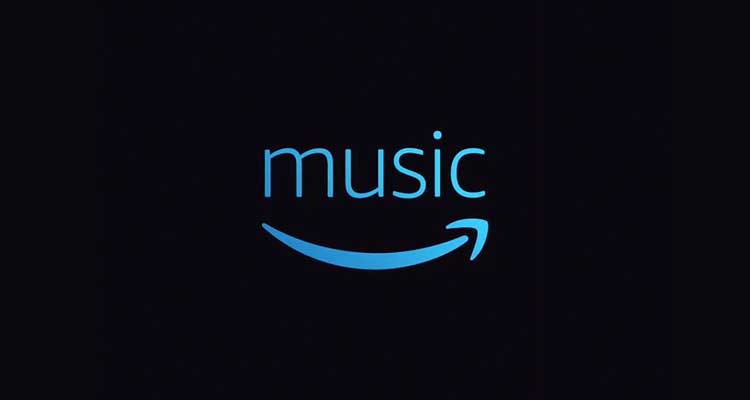 About Amazon Music for iPhone
This is a free music application for iPhone, allowing offline music as well as unlimited transfer and not bothered by ads.
In fact, the Basic account will be free to use, if you want to subscribe to the Unlimited plan, you can try 30 days for free, after these 30 days you will have to pay the fee for this Unlimited plan.
Some features of Amazon Music for iPhone
It is obvious that this application also owns an intuitive interface and is very easy to use. It provides various tabs to help users access features and functions quickly. The only thing you have to do is logging in or create an account to enjoy its powerful functions.
Besides that, Amazon Music also provides multiple configuration options to play songs from a certain folder in your iPhone in three modes: queue, shuffle and repeat, as well as create playlists by dragging and dropping tracks from the folder program.
Moreover, you can also purchase music from the Amazon store and download it to your device. The "Search" feature helps you quickly find songs, music tracks in the computer library or in the Amazon store, limiting the best search results before downloading music.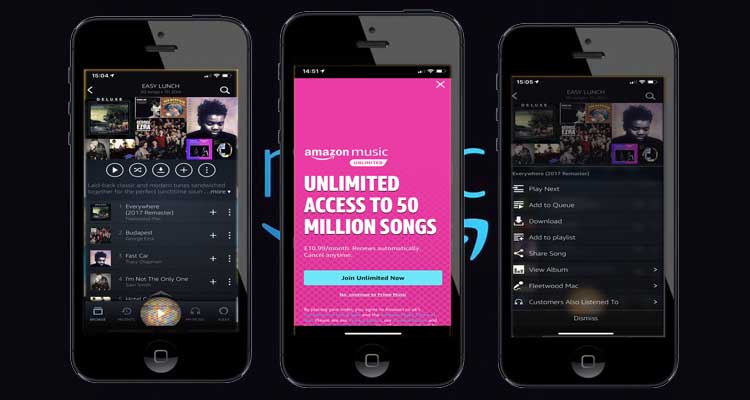 The special thing is that the Amazon Prime Video software lets you watch many great movies and download them functionality, in addition, it also enables you to access and stream Showtime, Starz…
Amazon Music is the perfect choice for music lovers. That is the reason why you should download it for your iPhone to enjoy the wonderful benefits of this app.
Download
FULL SPECIFICATIONS
Publisher:
AMZN Mobile LLC