Download Torch Web Browser 65.0.0.1594 for free, a Chromium-based browser that allows you to download multimedia files, torrent, share on social networks and more
Torch is a Chromium-based browser that renders web pages like any other browser, including built-in tools to make your life on the Internet easier, when sharing on social networks. assembly, download multimedia files such as videos or torrents.
Torch Web Browser works similar to Chrome and more. Imagine the performance of Google's browser and its similar distribution, but enhanced with new features that will save you from having to use additional programs and plug-ins. It is even compatible with the extensions available in the Chrome Web Store.
Features of this web browser
Increase your download speed.
Download videos using the built-in imager.
Share content on Facebook and Twitter.
Torrent download client with basic functions.
Shortcuts for "Torch Music" and "Hola".
Streaming, optimizer and proxy
The browser itself offers a music and video streaming site. "Torch Music" is available with a shortcut on the interface, as is the case with "Hola", another service to speed up your connection, bypass geo-restrictions when playing content or accessing pages the web is blocked in your country.
Try to download this software for free and be convinced by its capabilities. It can combine all your browsing tasks and make your life easier without sacrificing the familiarity of Chrome.
Screenshots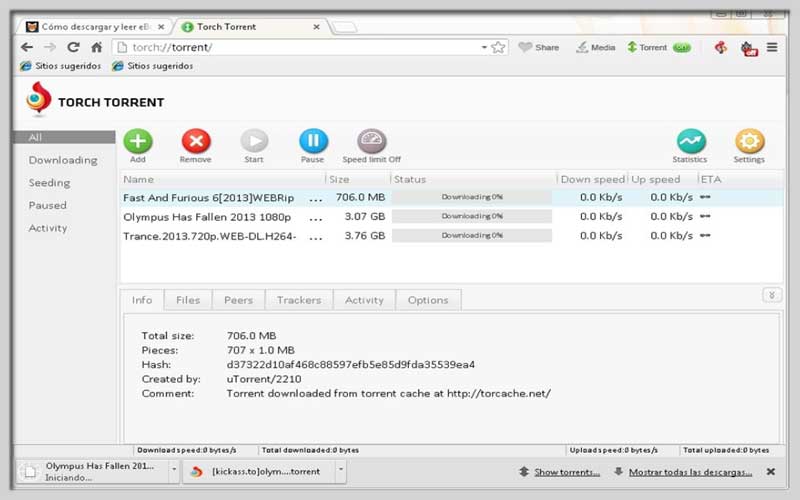 FULL SPECIFICATIONS
Publisher:
Torch Media Inc.