Windows Repair 4.4.7 is a small application that has been developed to remove registry errors and file permissions. Download Windows Repair now for PC Windows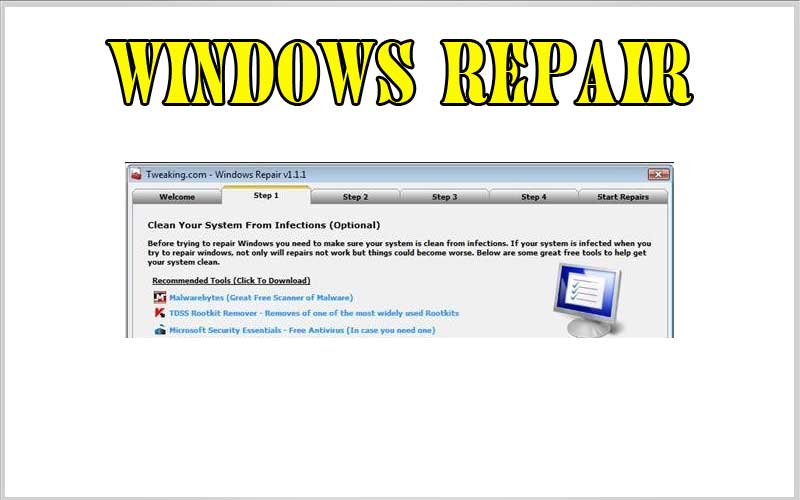 Maintaining your operating system is very important if you don't want your computer to stop working properly. That's why applications like Windows Repair were designed.
Five steps to system repair
Before doing anything else, you must make sure that you have cleared up any infections. Attempting to repair an infected computer can have serious consequences.
Check the file system. Locate and fix corrupted files to avoid future errors.
Check system files.
Create a system restore copy. To avoid that any changes during maintenance lead to system crash.
Carry out repairs.
As far as maintenance is concerned, Windows Repair affects several specific areas of the operating system to ensure that it functions in the best possible way. That is:
Registration permissions and files.
File system.
Windows Firewall.
Internet Explorer.
MDAC and MS Jet.
Symbols.
Show hidden files that are not system files.
And more.
The result of all these modifications and actions is a computer that works much faster and without any errors, so it is recommended that you download and install Windows Repair.
Screenshots