Sony Ericsson 2.1.12.0 mobile phone users can download free Xperia Companion, a software application that acts as a management portal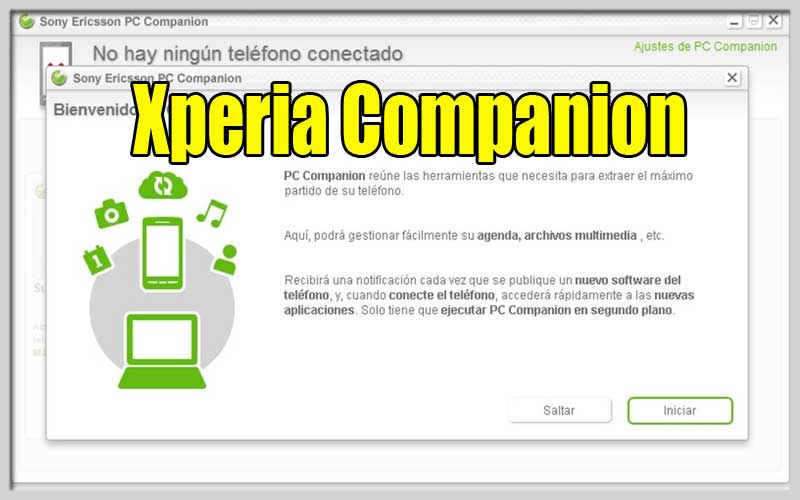 There's nothing better to manage your Sony Ericsson phone than Xperia Companion. If you are a user of a device from this company, you will need a software application such as this to update your phone, access customer support and manuals, and to manage and handle the device. manage all the apps, you'll be able to download and add to your phone in a series of simple steps.
Once installed, you only have to connect your mobile phone to your PC by any possible method to be able to start managing its content. PC Companion will start automatically after detecting a terminal and it offers all kinds of options to manage it.
Xperia Companion Featured
Various modules to comfortably handle the device.
Synchronize your content between PC and phone: organizer, multimedia content, applications…
Firmware update.
3 types of connections between PC and phone: USB, Wi-Fi and Bluetooth.
Get the most out of your Sony Ericsson
To get the most out of your phone, it is essential that you have a Sony Ericsson PC Companion. Content synchronization, contacts import, technical support tools… Download Sony Ericsson PC Companion for free and manage all the content of your terminal.
Screenshots