OtsDJ Free Download for PC Windows 7/8/10 is a music software application that turns you into a DJ expert. You can mix music with this app.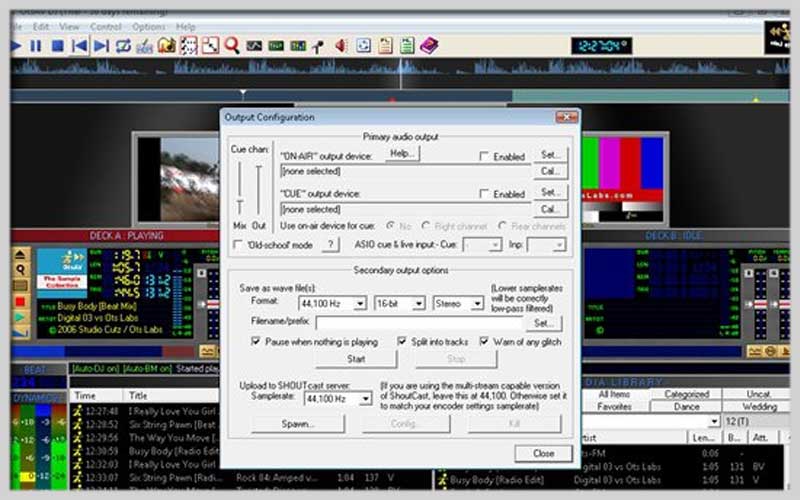 An easy-to-use tool for mixing music
Sometimes, it does not take any musical knowledge to be a DJ. This is all because you are now provided with lots of music software applications. Therefore, you don't have to learn any knowledge about how to become a DJ. You can pick a certain app then use it to mix music in your own way. In this case, you are recommended to try an application called OtsDJ. It is a tool that is very easy to use and will definitely help you combine music as well as videos in a simple way.
The point of the tool is to let you mix both music and videos from a similar interface. You just need to put videos or music files into every player. Then, you start utilizing the mixer to merge all the signals together. The interface of the tool is not quite stunning. However, it still displays full options for you to interact with.
Features of OtsDJ
You will find the tool more amazing to use when you learn some features that it brings, for instance:
You are able to mix music and videos in your own way.
There are various options for you to mix music.
You can create playlists by means of a system featured in the tool.
There is an output compressor or limiter for you to use as well.
There are also several options for you to watch over the video externally.
When you mix music and video, you can open a section full of effects to add them to your files.
The tool supports Karaoke functions as well.
You can make the tool turn on a filer as you speak throughout the session by means of a VoiceOver function.
OtsDJ on Windows comes with a 30-day trial version that is free to download. You can make use of this trial version to mix music and videos to your likings.
Screenshots